I subscribe to half of my podcasts in iTunes and then sync them to my iPhone for listening.
A few days ago, Apple introduced the new free Podcasts App for iOS.
It's basically a little mini iTunes that only has podcasts. Apple has by all intents and purposes taken podcasts out of the music app in iOS devices (iPads, iPhones, iPod Touches) and put them in their own little home.
I love Apple!
I have to say that Apple has been very good to me since the beginning, and they have been a giant reason for the success of my podcast.
They are still supporting me all these years later and have featured me in many different ways within the Podcasts App.
Here is a little tutorial of how to subscribe to Elsie's Yoga Class Podcast from within the new Podcasts App. It's probably the easiest way to subscribe to my podcast now!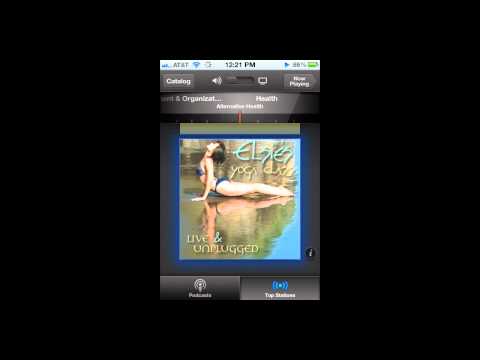 One of the best ways to support my podcast is to give me a rating in iTunes! Would you mind doing so? It totally helps me out! Thanks in advance!