Amazing Yoga Class in Pittsburgh To Benefit Michael Earl!
WHERE: BYS Studio in the Southside
WHEN: December 7 at 6:30 pm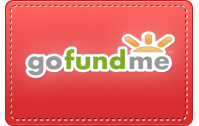 I work for myself.
Yes, in full disclosure I do work substantially for an amazing new media company that has been beyond supportive on a part time basis.
The other half of my income comes from teaching yoga as well as my consulting clients.
I run my own business.
Randy, my amazing other half also works for himself. He runs his own green building company.
Sometimes times are tough.
At this moment in time, November 2012, our family does not have health insurance.
When we take the girls to their doctor's appointments for their well-child visits, we pay out of pocket.
Our family, up to this point has been blessed with good health.
I do feel a great heaviness knowing that we don't have health insurance. I feel massive heart constriction when one of my girls is feeling a little under the weather and my Mama brain travels to oh-my-gosh-do-they-have-bubonic-plague mode and I don't have the ease of making the decision to take them to the doctor "just to make sure" because 1.) 99.9% of the time they have a cold 2.) Is taking them to the doctor really NECESSARY read worth the money.
Sad.
And please don't get me wrong, of course I'd take my girls to the doctor if I thought it was anything in any way serious.
The thing is, having the option to get an extra check-up, to test them for something, to make absolutely sure it's not pneumonia, to know going to the emergency room isn't going to add to our already abundant investment in medical bills.
Support An Entrepreneur Without Health Insurance Diagnosed with Stage 3 Colon Cancer
I share my story because I know there are many of us that are not insured, and in the blink of an eye everything can change.
This is exactly what happened to Muppeteer Michael Earl.
He's been entertaining millions of people for 30+ years
He's a four time emmy award winner
He's been Mr. Snuffleupagus!
Michael worked in the entertainment industry forEVER, had health insurance and as most of us passionate people decided to do more. He started the phenomenal Puppet School.
Puppet School was birthed out of a recognized need that actors and others have to exercise their creativity and imagination. And what better way than with puppetry?
This Puppet School is his business. He let go of his insurance to focus on the building of his heart's desire.
As fate would have it during this time, he was diagnosed with stage 3 colon cancer. Read his story in his own words HERE.
The thought of getting a cancer diagnosis is powerfully disconcerting and shocking to say the least.
A cancer diagnosis without health insurance has got to be a crime against life.
The kind of steadiness, faith and courage necessary to sustain navigating all that's happening to the body with cancer rearing it's ugly head is massive.
May we help Michael concentrate on that, healing and offer our collective assistance to provide the financial support that should by all intents and purposes be our right.
Join me in picking up the check, nourishing his soul, and upholding his spirit.
Donate!