The Awesome Yoga App!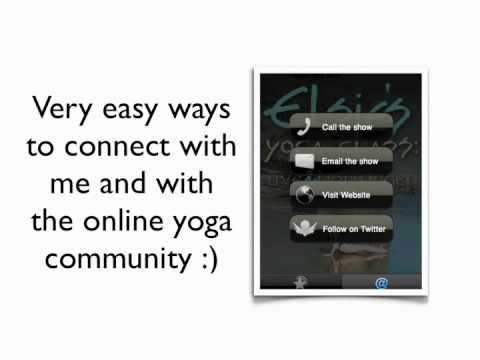 Your Own Yoga Studio Classes in Your Pocket
The Elsie's Yoga Class Podcast App is the most convenient way to access the 80 + yoga classes that I have available on your iPhone or iPod Touch. You're always connected to the latest yoga class 😀
Instant access, just touch and play!
This yoga app contains the following features:
Streaming access to play and practice yoga classes from anywhere when connected via Wifi or via 3G depending on your iOS device.
Always updated with the latest published yoga class.
Episode search to easily locate your favorite classes!
Download the episodes and play them when offline.
Playback resume (when interrupted by a call or other distraction).
Favorites ♥ (mark the episodes you want to return back to over and over).
Quick access to contact me via email, twitter or FB all with a single tap.
PLUS you get extra content such as short video tutorials and the corresponding PDF sequence for each class 🙂
(Please note, not all features are available for all episodes. Call-in feature is only available on iPhone but not iPod Touch)
How much do you think this is?
$3.99
yep
$3.99!
What are you waiting for?